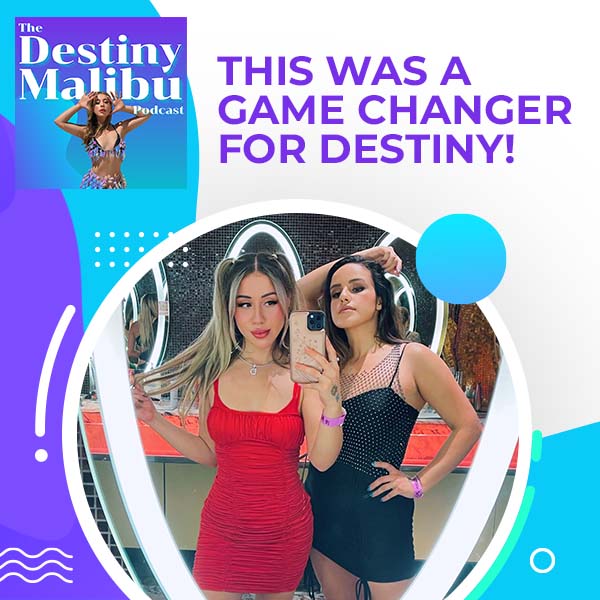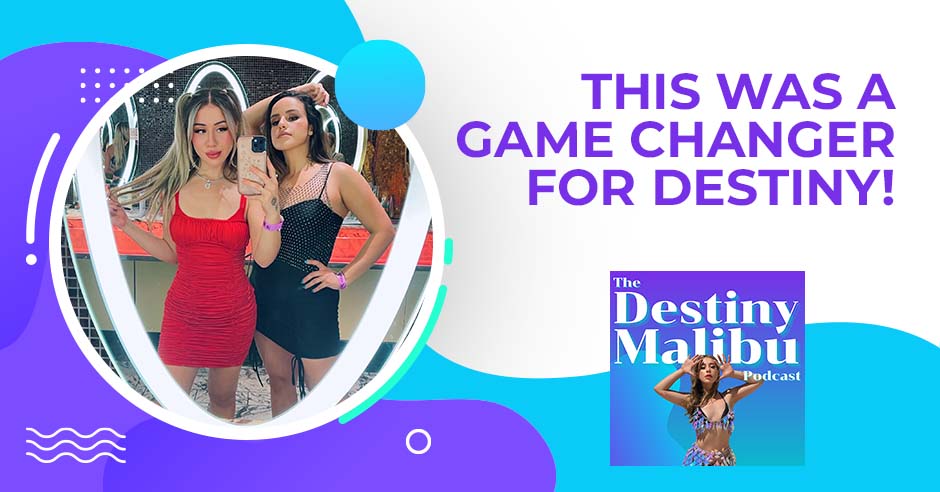 On to today's episode…
Like a lot of young people, maybe you have the attitude of "I'm willing to torture myself to look good." Destiny once felt the same way. She was willing to go to unhealthy extremes to try and look like she thought she should look.
But she had a massive change of heart. The result? She's now a lot healthier and a lot happier. She refers to this new mindset and attitude as a game changer. Want to find out more? Then listen to today's episode of The Destiny Malibu Podcast.
—
Listen to the podcast here
This Was A Game Changer For Destiny!
When I was eating, I was making choices of what is going to nourish my body. I was getting ready. I was like, "What outfit makes me feel my happiest?" You have to change the mentality of, "I'm going to torture myself to look like this too." I'm going to love myself and I am going to focus on making choices that lead me to the healthiest life and the healthiest version of me. I think that changes the whole game and it did for me.
I want to share that with you guys and remember, don't compare yourself. Celebrate each other. Celebrate all the different body types, heights, and different types of people there are. Celebrate your uniqueness. There is nobody like you, and that is so incredibly beautiful. Instead of beating yourself up and trying to be somebody or look like somebody else, be you. Focus on health and what works for you. That changes everything.
There is nobody like you, and that is so incredibly beautiful.
Click To Tweet
I'm so happy to see Destiny has come through this, and we hope that we are able to help you find your path and your journey to your self-love. If you have any questions that you may want to ask, make sure you go to AskDestinyMalibu.com and we'll make sure to cover it in one of our future episodes.
Thank you so much for hanging out with us. We are going to end this episode with the Destiny Malibu show motto. It is, "If you hate me, I love you. If you love me, I love you even more. You are not alone. We are in this together." I love you guys so much and see you next time.
 Important Links